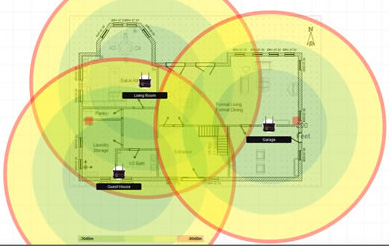 Home/Office Network
Reliable internet access for your home or business network is necessary in our modern age. Data and phone access via hard wire or wireless may have different applications depending on the components being used. We can help design and install a home or business network that will optimize your data performance and give you reliable data access.
Wireless
Wireless devices are great solutions for mobility in your home or business network depending on the wireless bandwidth. If you do not receive a strong enough signal from the location of your wireless router, you're wireless devices may be useless. We can help! Access points can be hard wired to extend the wireless signal to your desired locations.
Bridging
In contrast to using access points to extent a wireless internet signal, our technicians can install a network bridge. A network bridge has the ability to integrate wired devices into a pre-existing network by using a wireless signal, instead of a hard wired ethernet cable, to make the connection.